Professional Santee Drip Irrigation Solutions

We're your one-stop drip irrigation shop for Santee. Do you need an irrigation system installed? Repaired? Overhauled? We've got you covered. To set up an appointment, call 619-387-9544 today.
Drip Irrigation Saves Your Lawn and Your Wallet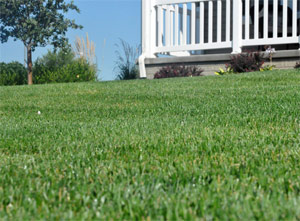 Drip irrigation systems are the best way to keep your lawn and your wallet happy. Why? They help you save money on your water bill. A drip system delivers just the right amount of water in just the right places. These systems put water close to the roots – where plants need it most.
And they keep your water costs down. A drip irrigation system or sprinkler system will prevent you from overwatering because they put the water only where it needs to go.
Drip irrigation also saves your lawn from damage. When you handle your own watering, it's easy to water too much. Or too little. And when you do that, it's easy to hurt your lawn.
A drip system will also help prevent weeds. If you do your own watering, you'll usually end up watering areas that don't need it. And that's how weeds spring up. But since irrigation systems target just the right spot, you won't have to worry about weeds springing up in so many places.
Remember, your lawn and your landscape is an investment. It improves the appearance of your house, and curb appeal can have a direct impact on a home's value. And your neighbors' perception of your home. To talk to an irrigation specialist in Santee CA, call 619-387-9544 today.
Your Santee CA Drip Irrigation Specialists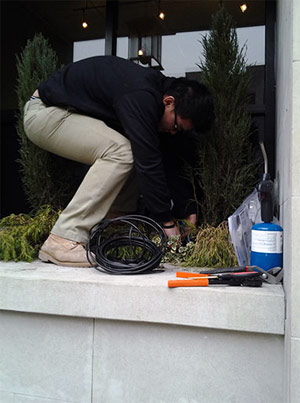 Every member of our team has been working with drip systems for years. We've got you covered whether you need a complete system installed…or whether you just have a question you'd like answered. When you work with us, you work with a team that offers top quality services. No corners get cut. And no systems go unchecked.
Our team is ethical, hard-working, and fast. We don't stand around on the clock. We don't perform unnecessary tasks. And we don't do anything less than the best.
Finally, we only work with trained, experienced professionals. We make sure that our team members have lots of experience installing, repairing, and maintaining drip systems before we hire them.
So when you work with us, you know you're working with a team that can handle any problem you throw at us. To set up an appointment, call 619-387-9544 today.
It's Your Lawn…So Treat It Right
We only work with top-name brands, such as Toro, Rain Bird, Raindrip, Nelson, DIG, and Orbit. Properly installed, well-maintained systems will last for years. But if you install a system improperly, it can become damaged. Foot traffic, accidents, and neglect are just a few of the issues that can cause big problems over time.
To make the most of your system – and to make it last for years – you should hire a professional to install and maintain your system. Your Santee CA lawn and your wallet will thank you. For more information on our drip irrigation services, call 619-387-9544 today.